PROPRIETARY
PIPELINE
ULTRA
HIGH
END
SHOCK
RESISTANT
(SR)
STAINLESS
STEEL
ALSO
HAS
THE
SAME
EXACT
POINT
OF
IMPACT
AS
BRIDGEPORT
AND
BISHOP
TOOL
STEELS
AND
ALL
THREE
BRANDS
CAN
BE
SHOT
OUT
OF
THE
SAME
QUIVER!!!
We will put our new Bishop Archery R&D bred Proprietary Pipeline Ultra-High-End SR Stainless Steel up against S30V, 440C, 440B or any other stainless steel on earth and even some economy tool steels on the market for structural integrity...anytime, anywhere and anyplace.
Proprietary Bridgeport & Bishop Tool Steels TM
Offer Superior Structural Integrity to Our Own
Proprietary Pipeline SR Stainless Steel TM
Our Proprietary Bishop S7 Tool Steel TM offers 2.83 times more structural integrity than our own Proprietary Bridgeport Ultra-High-End 41L40 Tool Steel TM.
For those who want only the best, our Proprietary Bishop S7 Tool Steel TM shatters all of the outdoor industry rules and literally rewrites the book on shock resistance, anti-tip curl, edge integrity, edge retention and overall structural integrity.
There is only one Proprietary Bishop S7 Tool Steel TM on earth and our Proprietary Ultra-High-End Bridgeport 41L40 Tool Steel TM is second to none of the competition.
OUR PATENT PENDING BIDIRECTIONAL MECHANICAL ADVANTAGE DRIVEN BROADHEADS ARE NOT THE SAME AS ASHBY REPORT STYLE SINGLE-BEVELS
Achieve up to 40%+ FOC & perfect arrow flight beyond 70 yards with our
Patent Pending 600 Grain Scientific Method >>>=Broadheads=>
Up To 1.8-4.2X More Spin-Cutting Than
Ashby Report Style Single-Bevels

Industry Leading
Bidirectional Mechanical Advantage R&D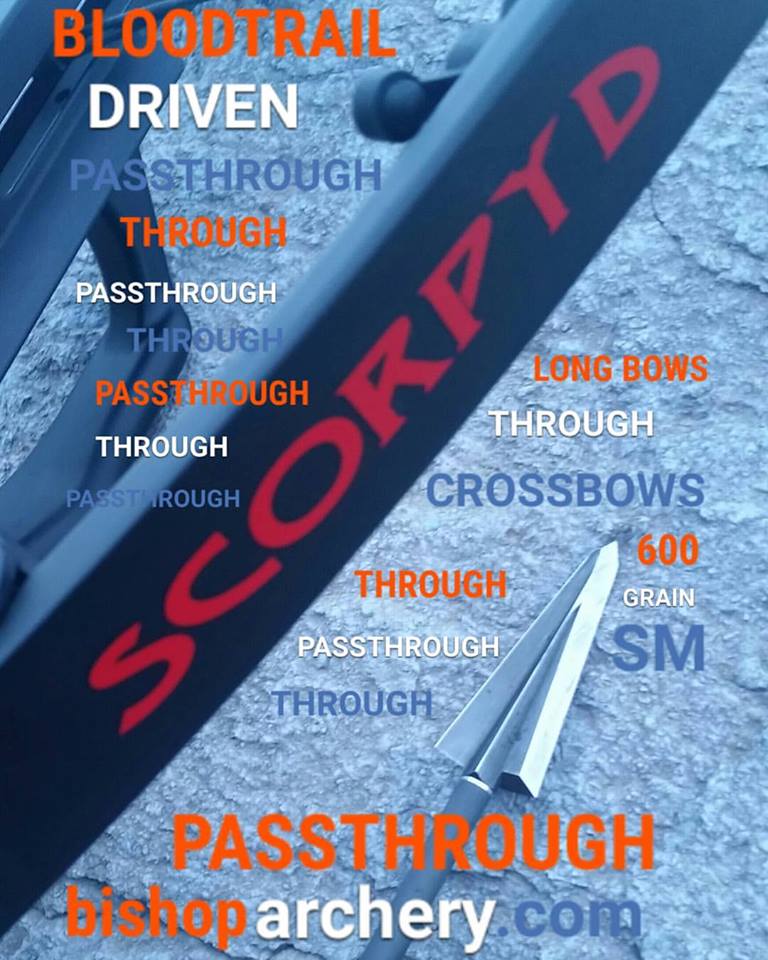 >>>=Longbows=Crossbows=>
"THE WORLD'S MOST LETHAL"
250 Grain Proprietary Bridgeport 41L40 Machined Tool Steel Scientific Method

ALL
PRICES
ON
THIS
PAGE
ARE
FOR
THREE
BROADHEADS