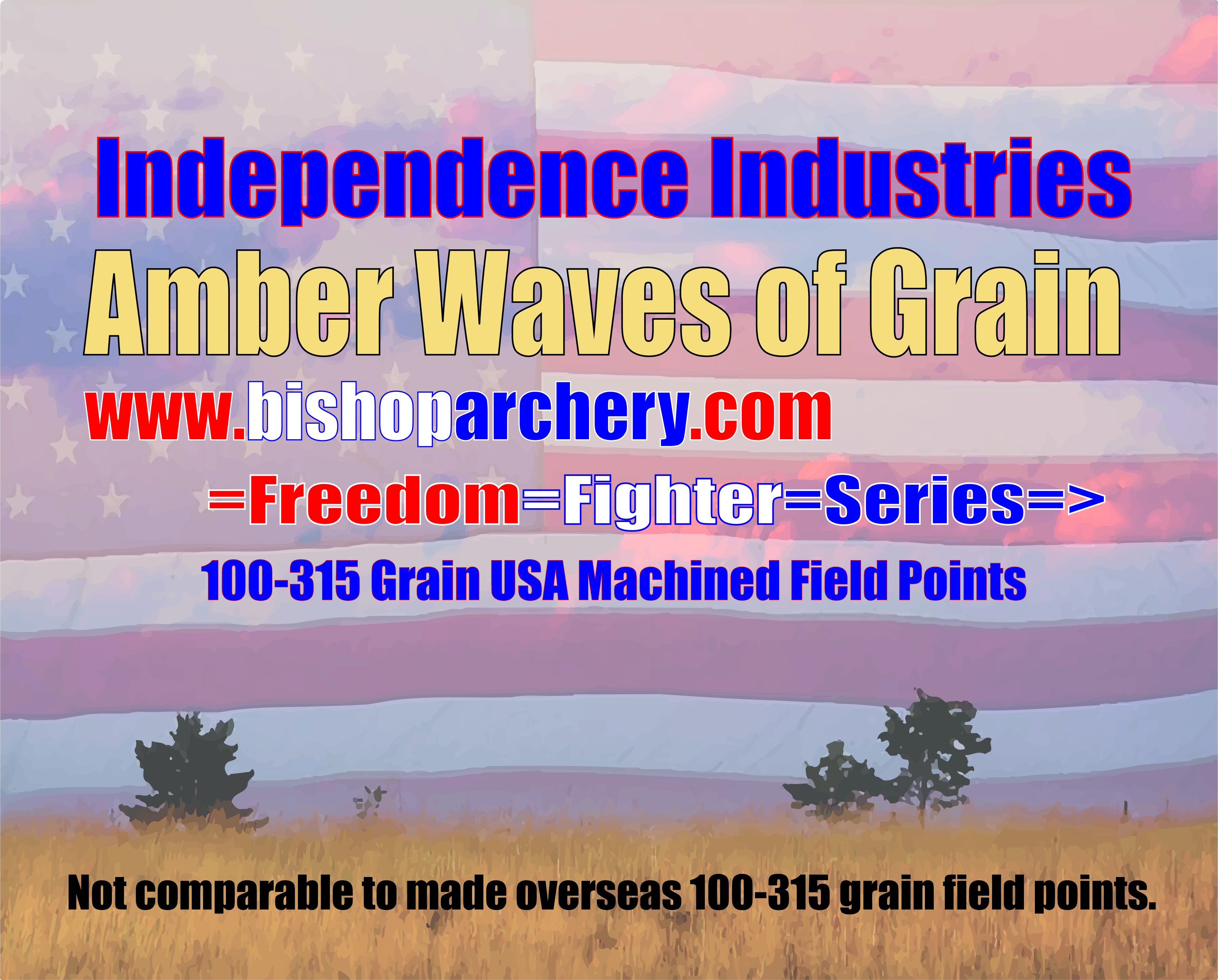 Competitive price-points to imported from overseas options. Our accurate field points are precision machined in America with our Independence Industries Proprietary Alloy all the way up to 315 grains! Independence Industries Proprietary "Amber Waves of Grain" Plating by Americans.
Twelve Pack Test Pack....Our test pack is skimpy on more common 100 and 125 grain field points that everybody already has anyways. They are heavy on USA Precision Machined 150-315 grain field points with two of each weight from 150 grains on up to 315 grains for the biggest 100-315 grain test pack bang for your buck on the planet.
Hardcore bowhunters that refuse to compromise their set ups are turning to Bishop Archery, as we flip the watered-down archery industry product/pay off celebrity blueprint upside down on it's head.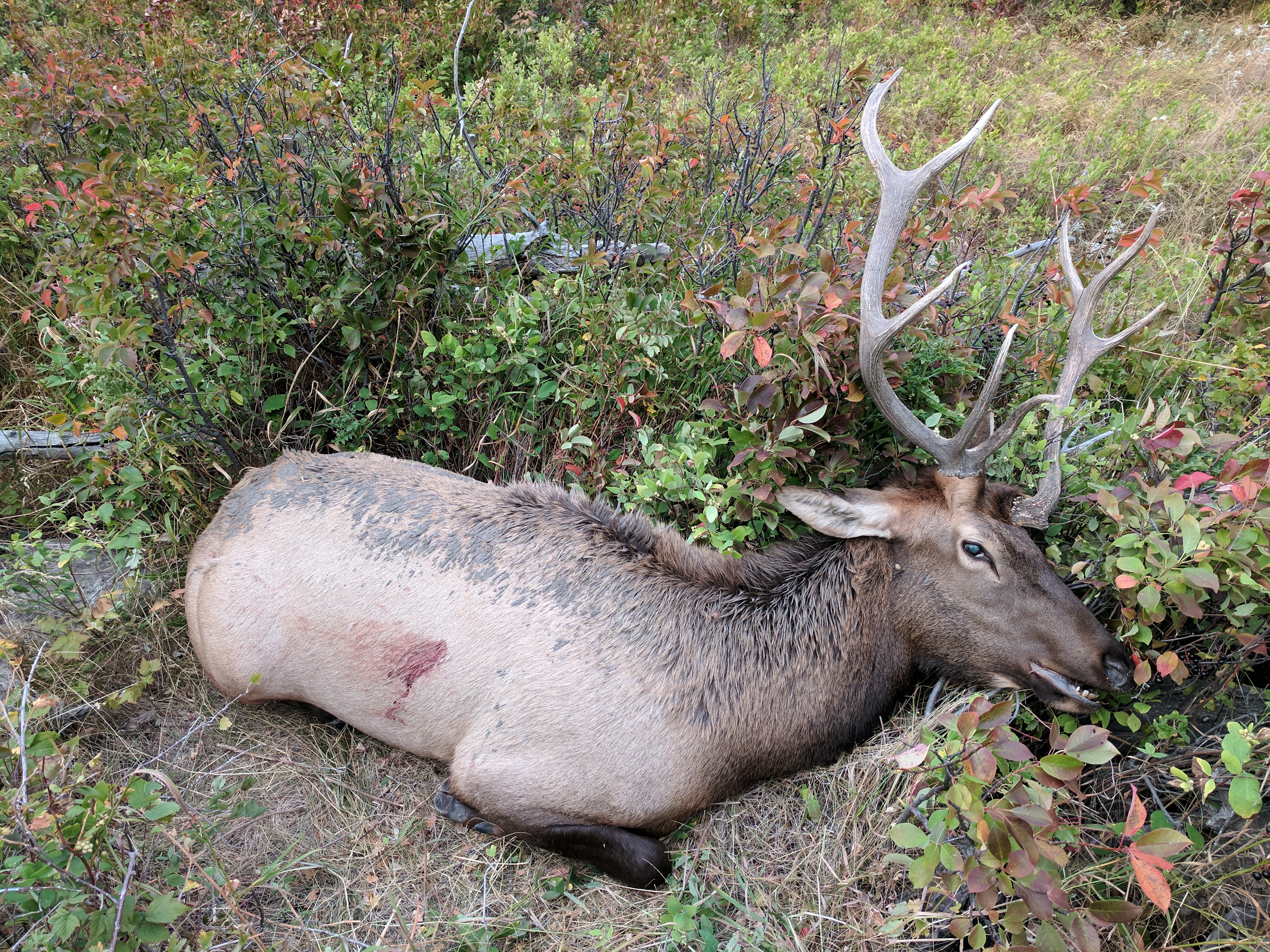 315 Grain Bishop S7 Tool Steel Scientific Method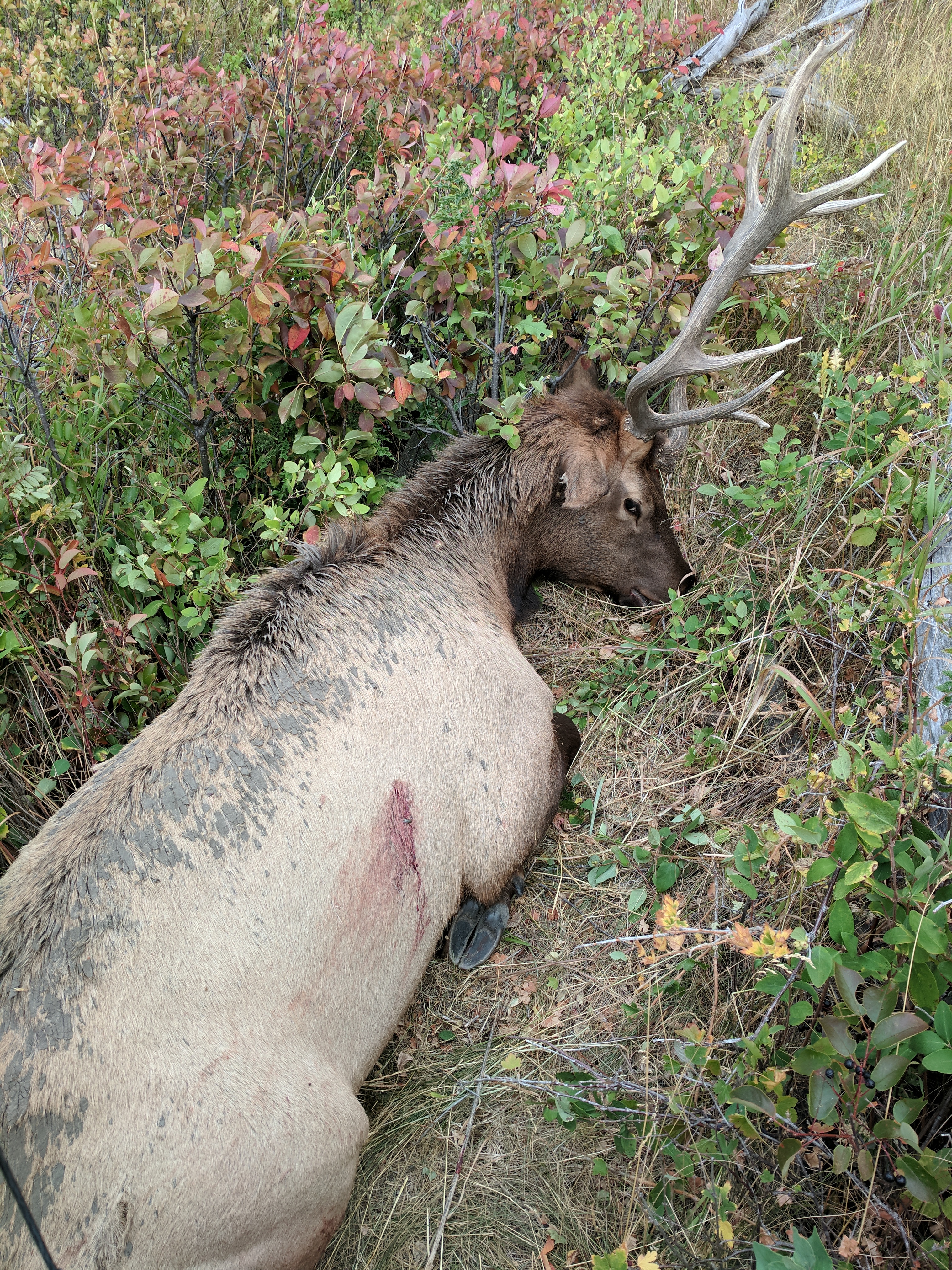 315 Grain Bishop S7 Tool Steel Scientific Method
Scott Matthews put a beautiful quartering-to shot on this elk with the corkscrewing arrow passing completely through this majestic animal beyond 55 yards with our 315 Grain S7 Scientific Method and 850 grain total arrow weight.
Pick up an Independence Industries Amber Waves of Grain 100-315 Grain Machined Field-Point Test Pack today and see how little your pin gaps actually change from 100-315 grains. No matter how much weight you like up front we got your back on pumping up the passthroughs from 100 Grain "IBO Speed Chasers to Extreme FOC Heavyweight Maniacs" with our machined broadheads from 100-600 Grains.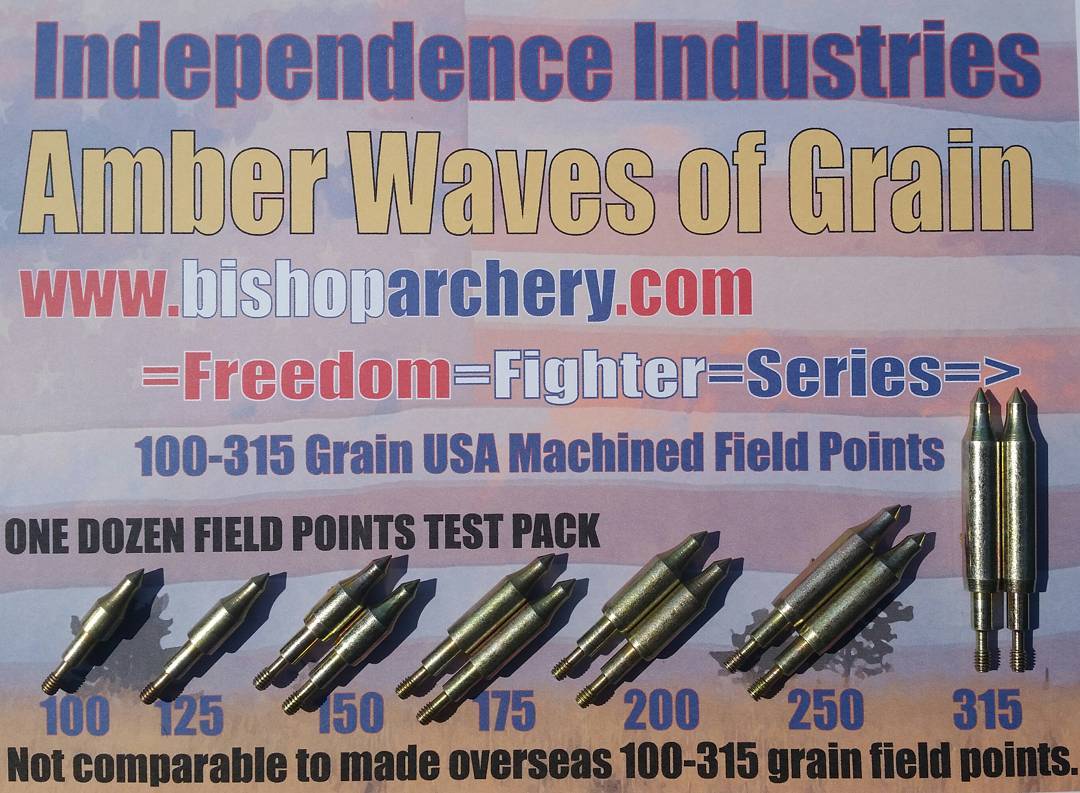 Mr. Matthews did what most of our hardcore clients do...he took the same exact 315 Grain S7 Broadhead that he utilized on the elk pictured above and passed it right on through this deer. Recycling the same head with another passthrough driven bloodtrail and putting more organic free ranging protein on the table where other watered down "high end" heads shave, but can't seem to maintain edge integrity through offside ribs on a single animal. Reduce, Reuse and Recycle our industry leading edge bevels for edge bevel integrity through offside ribs on animal after animal after animal with the same exact broadhead.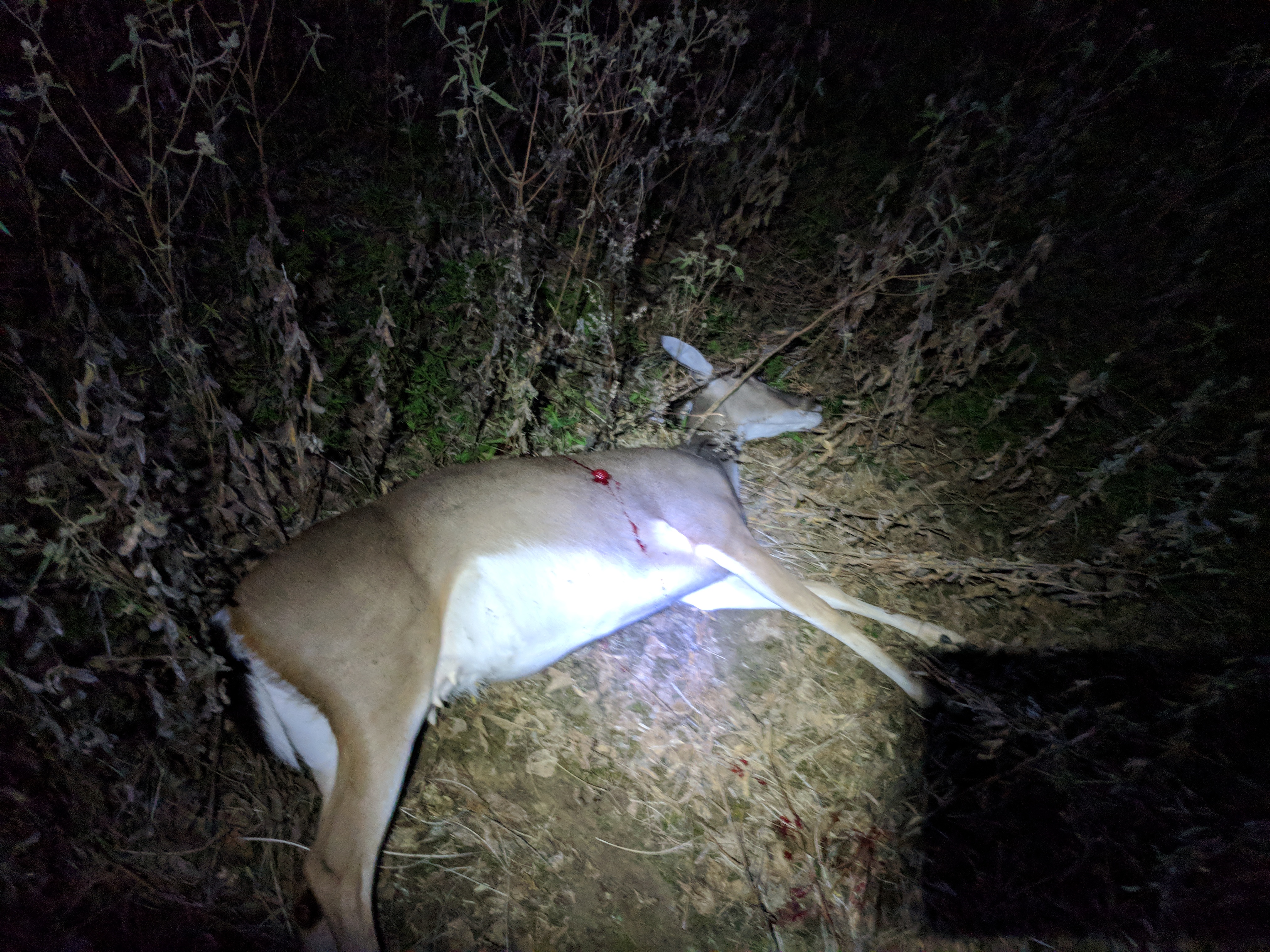 315 Grain Bishop S7 Tool Steel Scientific Method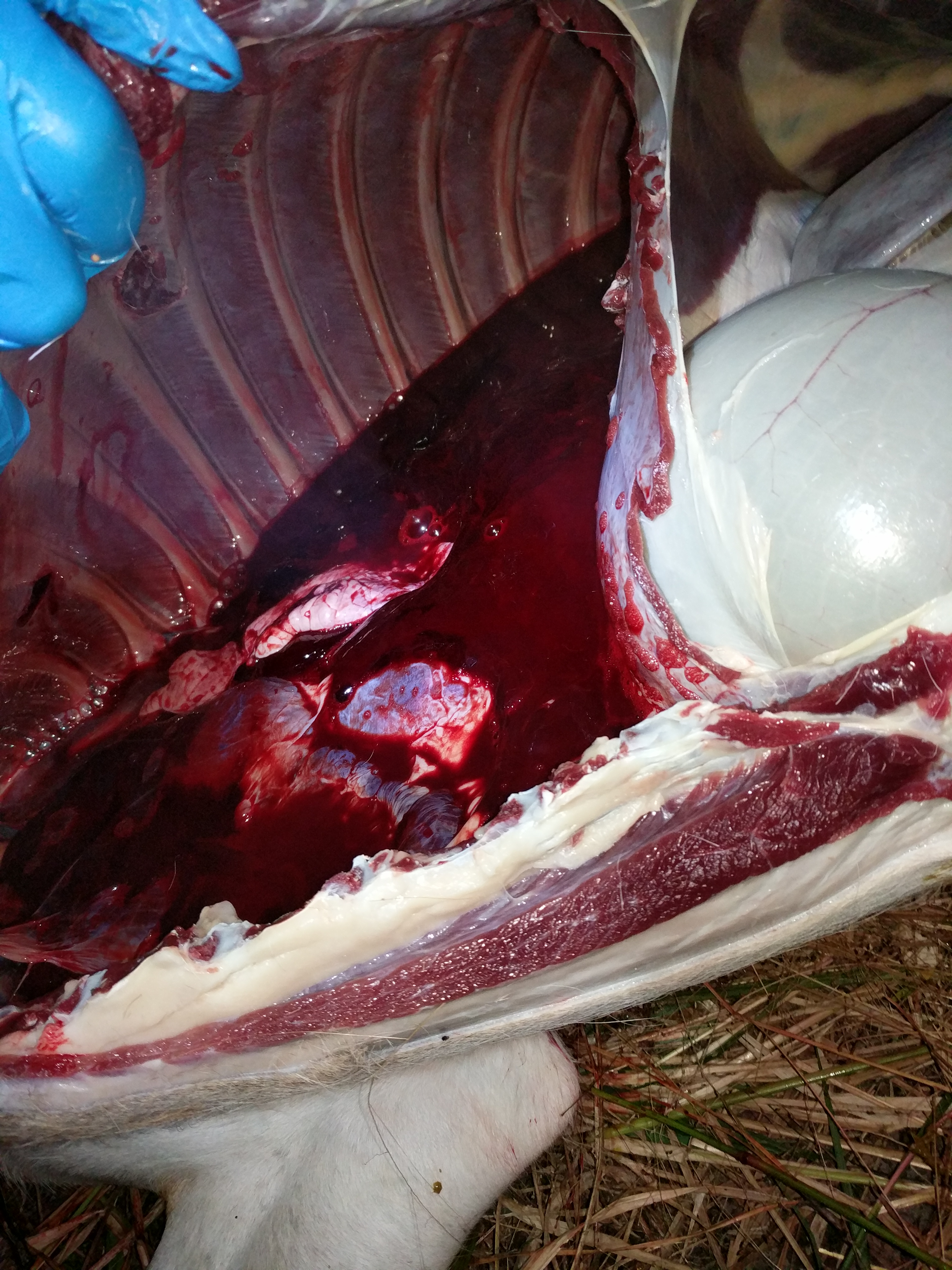 315 Grain Bishop S7 Tool Steel Scientific Method